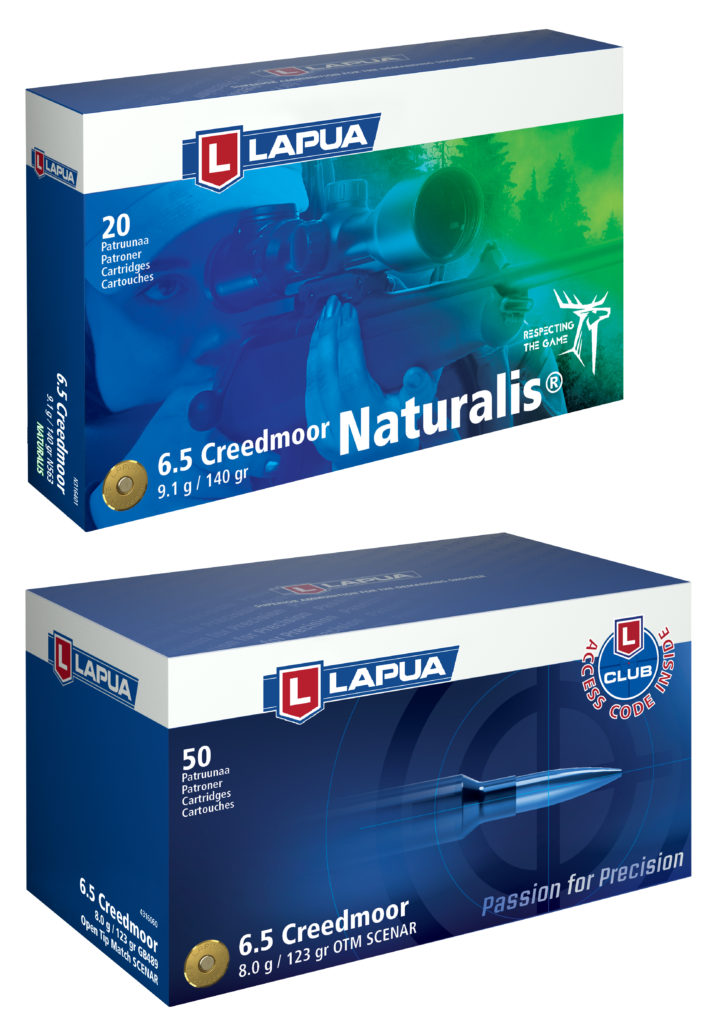 Sedalia, MO – Lapua, world-renowned for producing the finest cartridge cases and ammunition, announces the addition of the 6.5 Creedmoor cartridge to their Scenar-L Target and Naturalis Hunting ammunition offerings.
The 6.5m Creedmoor 136 Grain Scenar-L offers an optimized, high ballistic coefficient (BC) for long-range competitive target shooting, yet maintains SAAMI configuration for flawless function through all factory or custom rifle magazines.
6.5 Creedmoor loaded with the 140 Grain Lapua Naturalis provides hunters a lead-free alternative for today's ever-changing hunting landscape. Designed and manufactured from pure copper, the Naturalis construction is proven to reliably retain 90-100% of its original weight. It uses state-of-the-art technology to produce consistent, controlled expansion at the widest velocity range on the market.
Erkki Seikkula, Lapua Sales & Marketing Manager states, "Lapua continues its support of the Creedmoor cartridge by offering cases, bullets, and now loaded ammunition to help sustain its growth. Competitive shooters insist upon having top quality products, and Lapua will reliably answer the call by providing the very best." Lapua Components and Ammunition are exclusively distributed in the USA by Capstone Precision Group, LLC. Capstone also offers Berger, Vihtavuori and SK products.