To make a payment please use the link below to access the portal.
https://www.e-billexpress.com/ebpp/CapstonePG
Enter your name/company name in the "Customer Number or Sales Order" fields,  then click "Pay Now."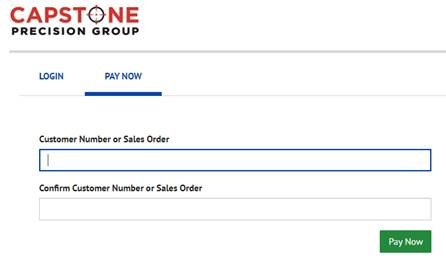 After clicking "Pay Now" you will see the following screen.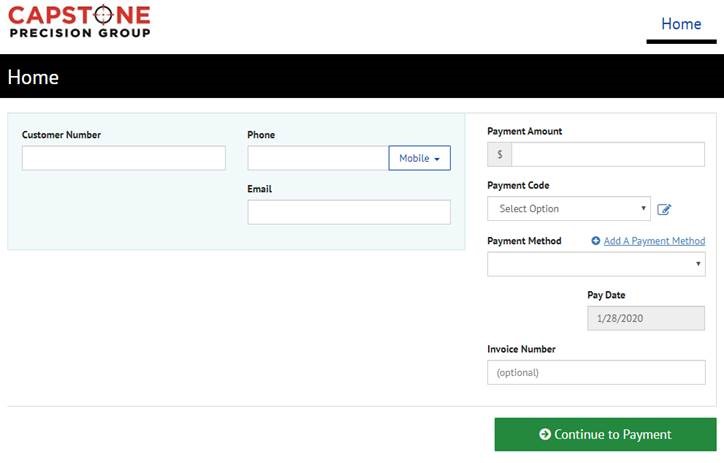 Enter your name/company name, or customer number if you have it,  in the "Customer Number" field.
Enter your phone number, email, and payment amount in the corresponding fields.
In the "Payment Code" drop-down, select "Payment Code 2."
To add a payment method, click the blue "Add A Payment Method" link.
From there you can choose to enter your bank account or credit card information.
Once your chosen payment method information is entered, click "Add."
Enter your invoice number, or the provided sales order number, in the "Invoice Number" field.
Verify the information entered is correct, then click "Continue to Payment."
*All fields must be completed before you can continue to payment*
Verify the information on the next screen.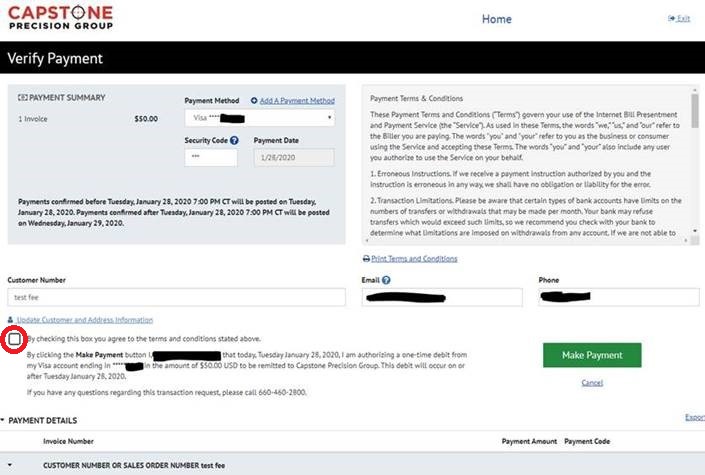 Check the box on the left of the screen to agree to terms and conditions.
If all the information is correct, click "Make Payment" to submit payment.
Once your payment is made you will have the option exit or create an account with the information entered.
If you choose to create an account, future payment can be made by using the "Login" option on the first screen. Otherwise, follow these steps to make payments without an account.
Please contact us if you have any questions.
Capstone Precision Group
660-460-2800